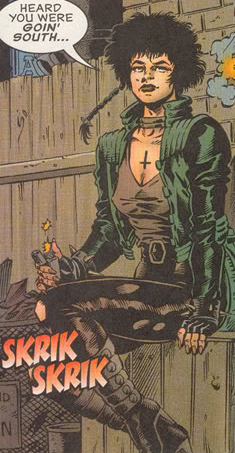 Nice Girl was an outlaw Snake Plissken encountered while fighting the A.T.A.C.S. unit in Chicago. The girl lent her Ceramisteel knife to Plissken after learning that the unit was "bulletproof."
Background Information and Notes
Edit
The Nice Girl inspires Plissken to go Cleveland, the location of one his most infamous adventures.
Ad blocker interference detected!
Wikia is a free-to-use site that makes money from advertising. We have a modified experience for viewers using ad blockers

Wikia is not accessible if you've made further modifications. Remove the custom ad blocker rule(s) and the page will load as expected.